Brake Service in Lithia Springs, GA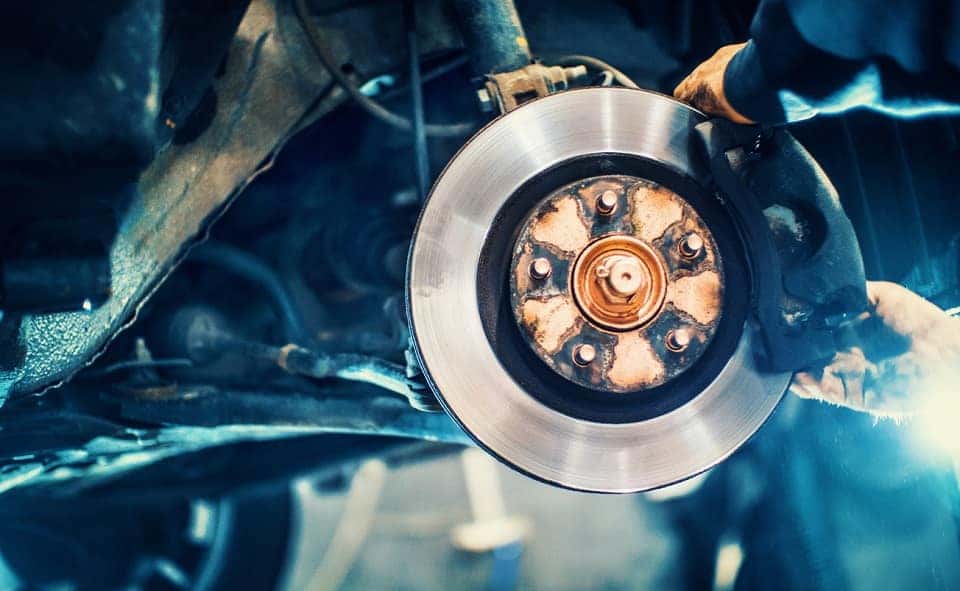 Brake Service in Lithia Springs, GA
When it comes to the safety of you and your family, nothing could be more important, right? That's why, when you search for a vehicle, you probably seek one that offers a variety of safety features. While a vehicle that comes with plenty of safety features is great, they can only go so far – the rest is up to you. As far as maintenance is concerned, it's up to you to make sure your car gets the proper care it deserves.
Since one of the most important aspects of any automobile is the brakes, it's always important to make sure they are working properly and up-to-date. When you choose Atlanta West Kia, you'll find that we offer a top-quality service center filled with highly-trained technicians who have the know-how to perform thorough examinations of your vehicle. We'll check your brakes and have you back on the road in no time at all. To help you receive the service you need at a time that's convenient for you, we happily provide a way for you to schedule a service appointment on our site.
How Do You Know If Your Brakes Need Service?
There are several giveaways when it's time to have your brakes checked. If you've noticed any of the following, it's time for you to have them looked at:
Grinding noises when braking
Vibrating or shaking when slowing down
Decreased brake responsiveness
Squealing sounds when you slow down or stop
If you've noticed any of these warning signs, it's time to acknowledge that your brakes might need to be checked. At our dealership, we're happy to provide you with the service you need. Come see us today!
Quick and Easy Brake Service at Atlanta West Kia
You'll find our dealership conveniently located at 1301 Thornton Rd., Lithia Springs, GA 30122, which means residents of Atlanta, Hollyberry, and Villa Rice are just a short drive away. Once you arrive, our friendly and knowledgeable team members will be more than happy to take a look at your car, performing an extensive examination in the process. We'll determine if there are any problems and let you know right away.
At Atlanta West Kia, your safety is our top priority. We want you safe in your automobile. While you're at our dealership, be sure to browse our selection of new and pre-owned vehicles. We look forward to seeing you soon.